to


Hi! This is THE JONATHAN JACKSONSITE.
In case youíre wondering why the URL says "JSJackson", itís because of Jonathanís middle name, Stevens.
Before you enter, Iíd like to tell you that this site was created mainly due to my fondness of Jonathan Jackson. This site is by no means connected with General Hospital, or any other names that may be linked with Jonathan Jackson.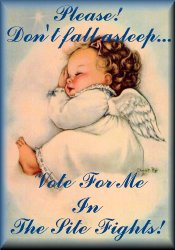 ---
You could check out other pages Iíve put up.
This site is divided into several parts. Just click on the "Next"links to go to these parts.
Have fun!!!
---



JJackson@general-hospital.com
---


Click on the graphic to vote for this
page as a Starting Point Hot Site.

This Site is in Training for


The Site Fights


Please be sure to BookMark us and vote
when we enter the Ring.